About Us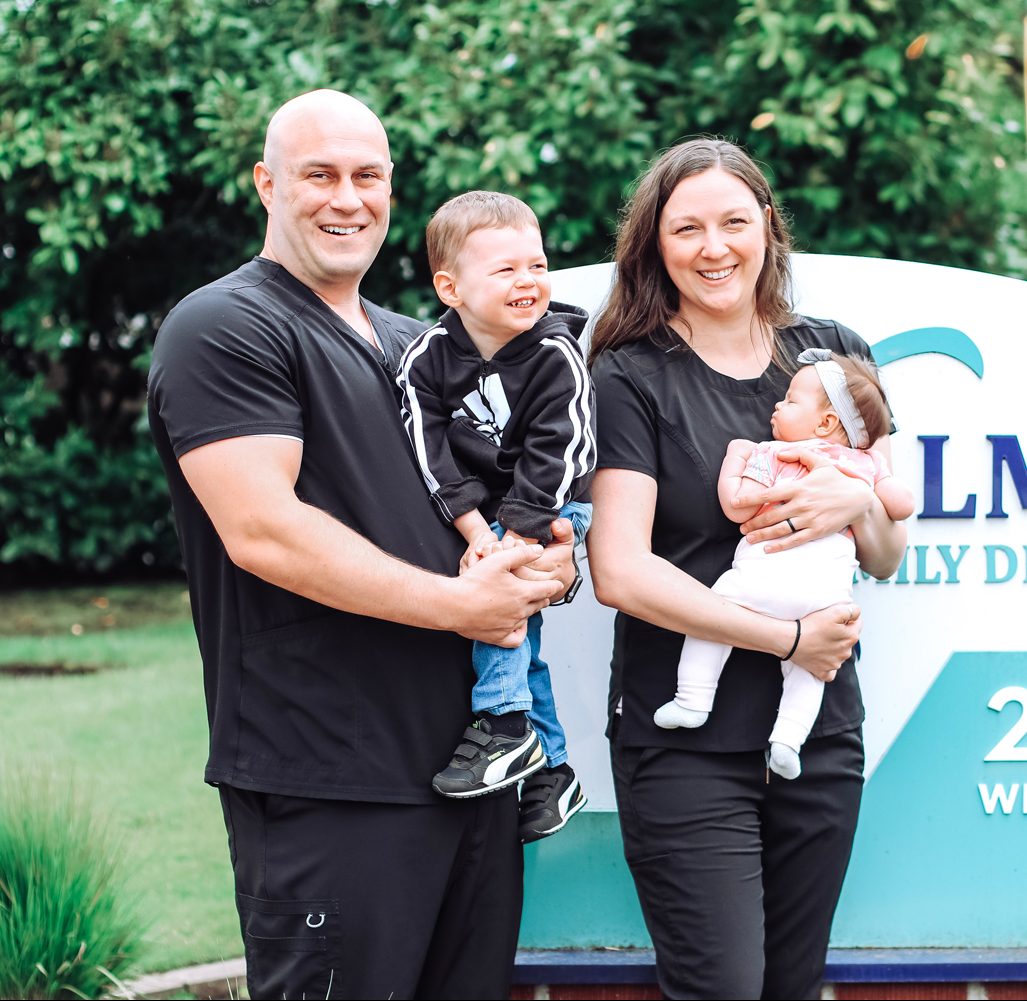 Just a few words of welcome
To All Current And Future Patients,
I would like to extend a welcome and a thank you for accepting my wife Jes and I into your oral healthcare lives! We are very thankful to be able to offer our compassion, treatment options, and all around great dentistry together. We continually strive to keep the office and our dentistry up to date. Feel free to stop by and say hi even if you don't have a scheduled appointment and don't hesitate to give Lori a call if you have any questions. We look forward to meeting you in person and instilling confidence that your dental needs are in great hands here at Tillman Family Dental.
Thanks,
Dr Andrew (Drew) Tillman and wife Jesika.
Eugene General Dental Services
Welcome To Tillman Family Dental
The first thing you will notice when walking into our office is how much you'll feel at ease and at home. Our practice is located at 2015 Willamette St, Eugene, OR 97405 in a beautiful 1939 historic building.
Tillman Family Dental History
Dentistry runs in my family. My father, Don Tillman, practiced right here in West Eugene for over 20 years. My mother, Melissa, was the office manager. Needless to say, I practically grew up in the dental office. Today my wife, Jesika, works with me as our dental hygienist and does our office managing. I am proud to carry on our family tradition by following in my parent's footsteps.
Few people realize that in the sixties and early seventies, dentists could not advertise. When the law was finally changed, my dad was one of the first dentists to place an ad in the local newspaper.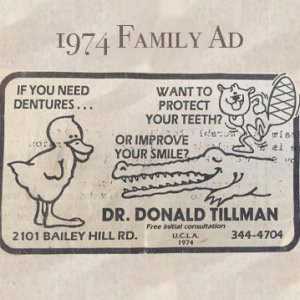 Green Dentistry
Eco-Conscious & Friendly
Dr. Tillman chooses to use solar lighting whenever possible, recyclable materials, and utilizes paperless options. Tillman Family Dental is committed to natural, eco-friendly options whenever available.
A Friend to the Community
One of the first upgrades he made to his office was installing an amalgam (and other metals) separator so the water leaving our office is clear of any particulates that may affect our community streams and water sources.
Every Patient Receives Personalized Care & Materials
Dr. Tillman also chooses dental materials and methods that are the most compatible with our mouths, including but not limited to, BPA free plastics, anesthetics without preservatives and epinephrine, and non-mercury fillings.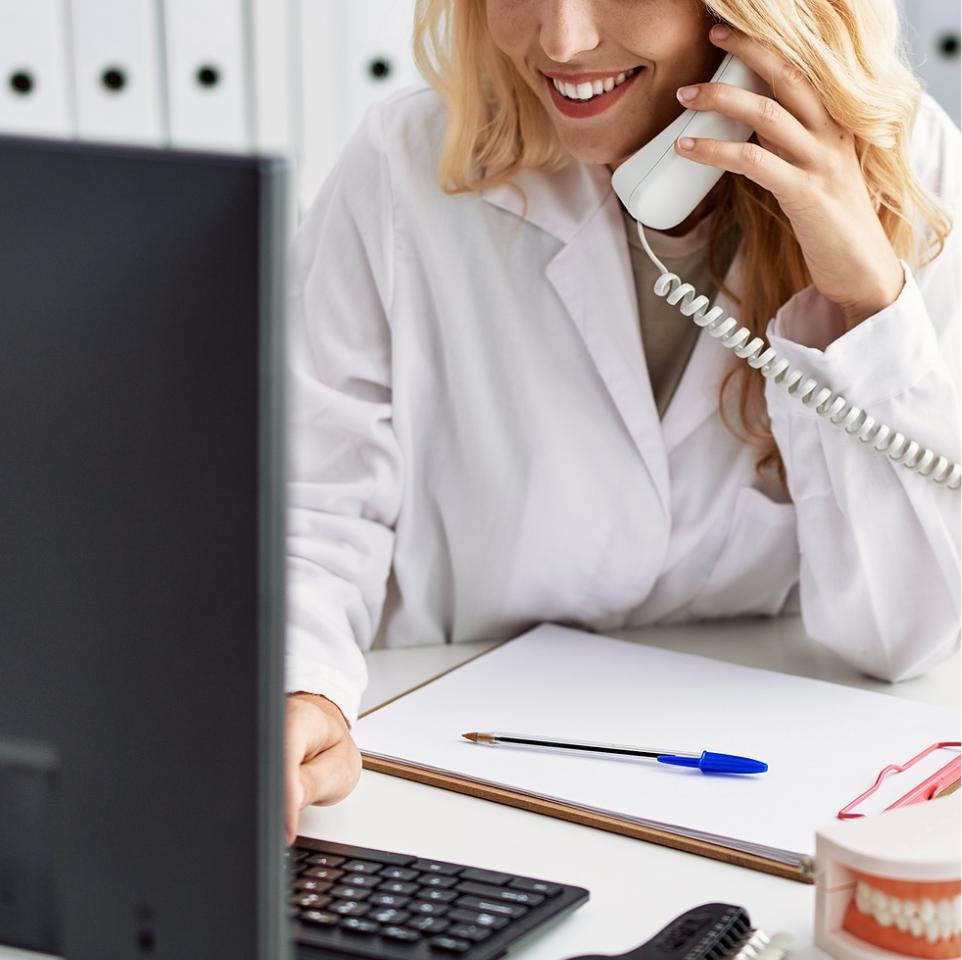 Have questions?
Let Us Help You!